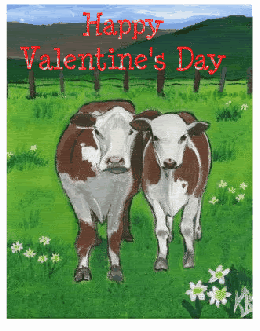 Just found out that the three gorgeous bulls that Jodi of
This Is It Creations
was trying to raise money to save from slaughter are now the newest members of her family!
You can read all about her story on her
blog.
She will also be needing "moo-la" to take care of her new babies and I am planning on trying to do something special so check back here in a few days :D
~♥~~♥~~♥~~♥~~♥~~♥~
Happy Valentine's Day to all of you! Please remember that your animal friends deserve a little extra loving today too!